A Township
with Original Name
Franklin Township is one of four original Townships of Franklin County; This is the only Township that still has its original name since Ohio became a state in 1803.
A three-member Board of Trustees governs Franklin Township. The committee members are elected in November of odd-numbered years for a four-year term beginning on January 1.
Two board members are elected after the presidential election, and the other executor is elected a year before it. An elected Township fiscal officer serves a four-year term beginning on April 1 after the election (held in November of the year before the presidential election).
Term: 01/01/2022 – 12/31/2025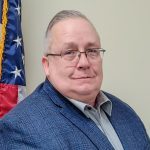 Term: 01/01/2022 – 12/31/2025
Term: 01/01/2020 – 12/31/2023